Posted by Sales on June 18 2021 in Commercial NewsProduct News
Mould Holder Review
At Lattimer we are constantly reviewing the performance of our products to ensure they deliver the high quality and superior performance expected by our customers, handling the increased machine speeds in their stride.
A recent design review undertaken on the standard Mould Holders L23-960-1 and L23-1013-1 identified a number of opportunities for improvement to the casting design that delivers an increase in strength and durability, without affecting the cost.
These updated holders now significantly reduce the breakage in the lower arm, specifically in the high stress areas, modifying the radii joining the arms to the main body coupled with an increase in section thicknesses in very specific areas.
At the forefront of design, Lattimer constantly deliver an innovative range of products, always giving our customers the edge.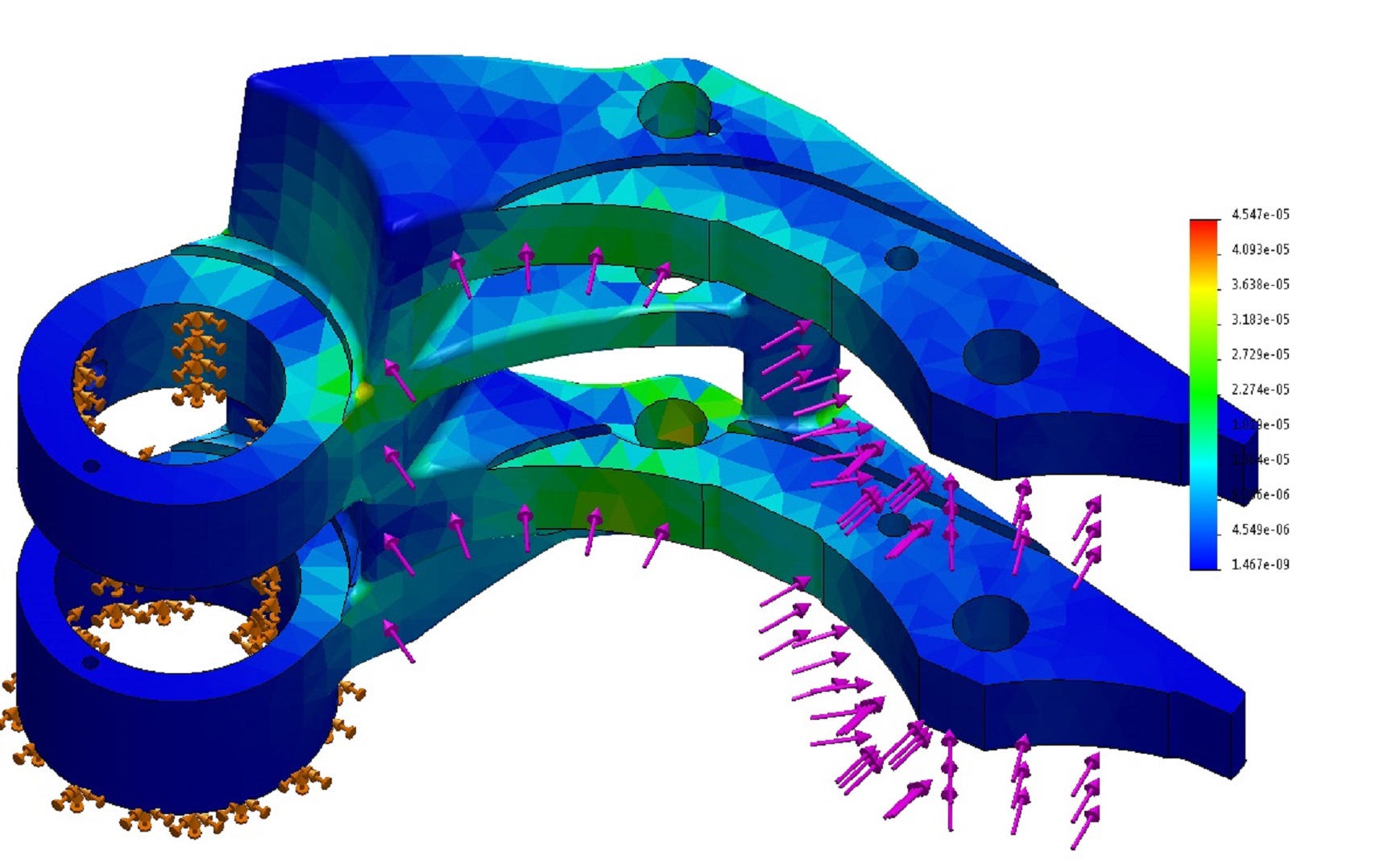 Image showing stress calculations before the design change of L23-960-1.